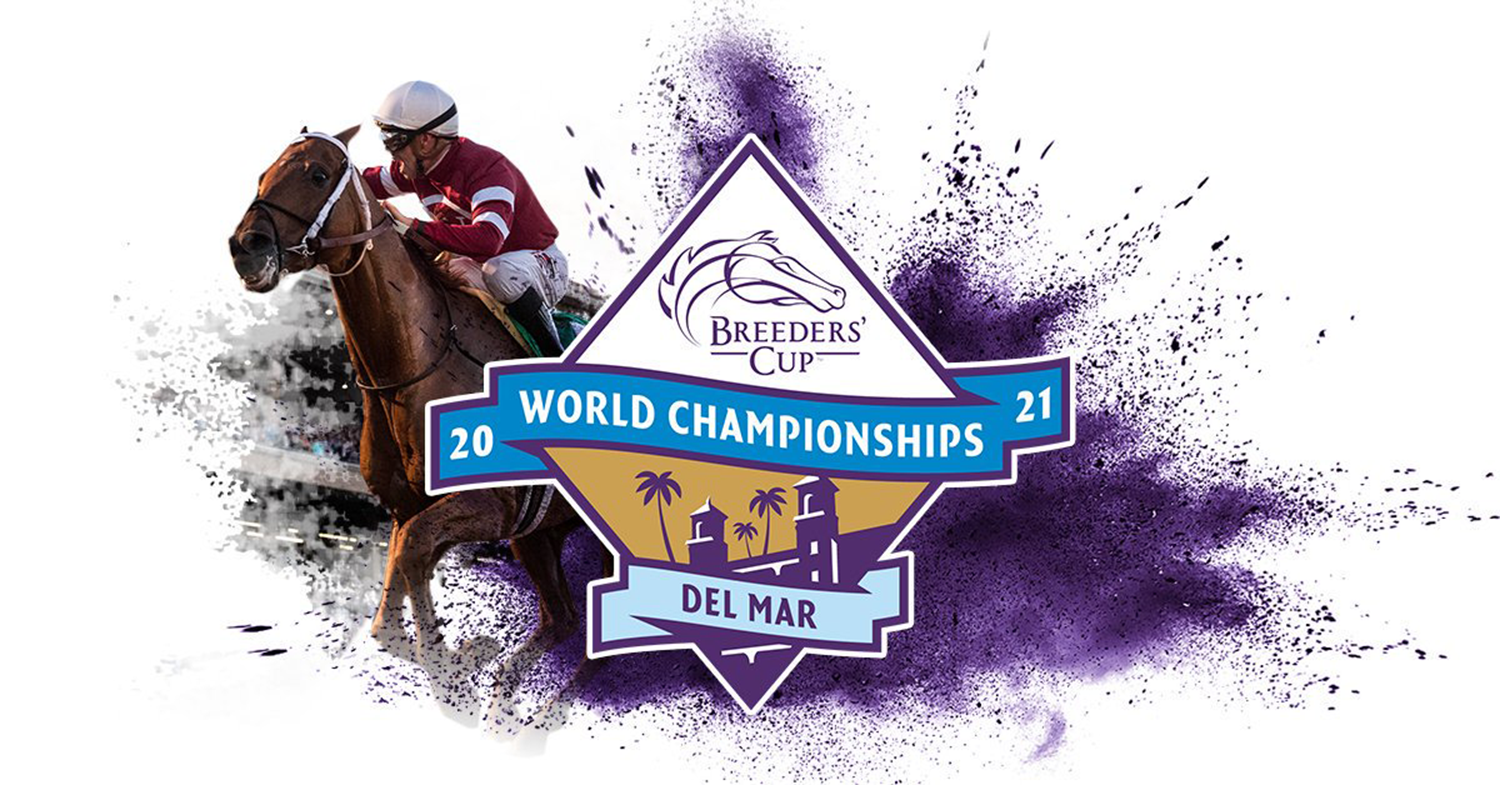 Breeders' Cup — one of Thoroughbred horse racing's most prestigious international events —  was held on Friday, November 5 and Saturday, November 6, 2021 at the Del Mar racetrack in Del Mar, California for the second time in the event's history. The new logo – designed to bring these two iconic horse racing institutions together for just the second time — will be displayed in marketing materials, digital and social media content, merchandise, live broadcasts and more.
The new, sleek logo boasts a prominent diamond-shaped center, inspired by Del Mar's use of the diamond in their brand logo, on their starting gate, and throughout their facility. A blue banner, which pays homage to the shape and color of Del Mar Thoroughbred Club's official logo, divides the diamond shape into two distinct sections, each of which is dedicated to one of the two individual hosting entities.
"We are incredibly proud to unveil the logo for the 2021 Breeders' Cup World Championships," said Craig Fravel, President and CEO of Breeders' Cup. "Our inaugural run at Del Mar in 2017 was an enormous success and energized our fans from around the world like never before. We're excited to return to this spectacular locale in 2021, and the new logo is the perfect symbol for our upcoming reunion."
The success of this logo hinged not just on the visual impact of its design, but the creative direction of SME's Associate Creative Director, Jason Vogel, as well as the strategic guidance and influence of Managing Director, Conor O'Flaherty.