Services:

Identity, Guidelines, Production
In April, 2020, the Sam Houston State Bearkats—a nearly 100-year old Division I NCAA Athletics department—unveiled a new family of Athletics and Mascot marks. The announcement marked the culmination of a months-long process
to honor the rich history of the Bearkats Athletic brand while modernizing its identity
in a clean and contemporary manner.
"I am extremely excited to help introduce a new look and identity for our Bearkat athletes, fans, coaches and alumni without losing the tradition we have built over the last 20 years," said Director of Athletics Bobby Williams. "I want to thank Russell Martinez and our external staff for their hard work on this project along with the professionalism of the staff at [MogoSME] in helping guide us through this process. It also wouldn't have been possible without the input from Dr. Dana Hoyt and everyone else who was involved from the university community. I think we have developed something everyone associated with Sam Houston State can be proud of."
Taking nearly two years to complete, the goal was simple: modernize and simplify for both digital and reproduction without ever sacrificing on the fundamentals of the original brand that centered around the "SH" and paw print.
In addition to the updated suite of marks, the Bearkats also introduced a modernized mascot logo — Walking Sammy — who adorned the campus for years, and whom Sam Houston were keen on bringing back.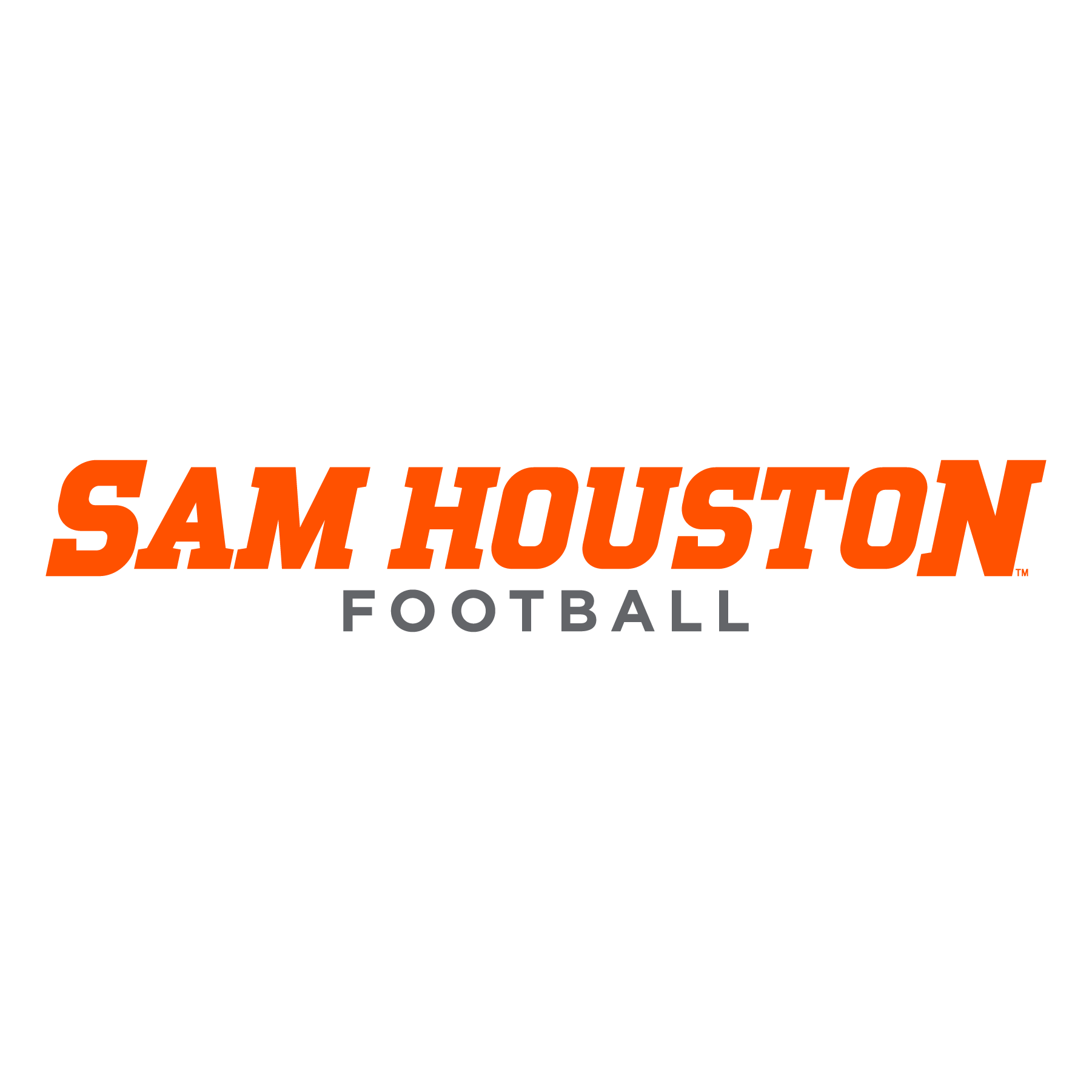 "We're incredibly proud to help the Bearkats forge their path forward in Division I athletics with this new identity," said Conner O'Flaherty, former managing director at MogoSME. "Since the beginning of this project, the goal was to develop a modern identity that upholds the core values and storied traditions of which the Bearkat brand is built on. Following months of development, and with the help of Sam Houston leadership,

we are excited to introduce an identity that honors the rich legacy of the Bearkats,

while providing a foundation to lead the program into a brilliant future."
In 2022, Sam Houston State University and Lucky 19 Brewing Company LLC teamed up to launch a new craft beer as the university's first officially licensed consumable product.
"Bearkat Blonde is our first step into the branded consumable market, and we could not be happier to partner with two Bearkats to make it happen," said Russell Martinez, SHSU's associate athletic director for brands and licensing.

"This is an exciting opportunity that I hope opens the door for other collaborations in the future."